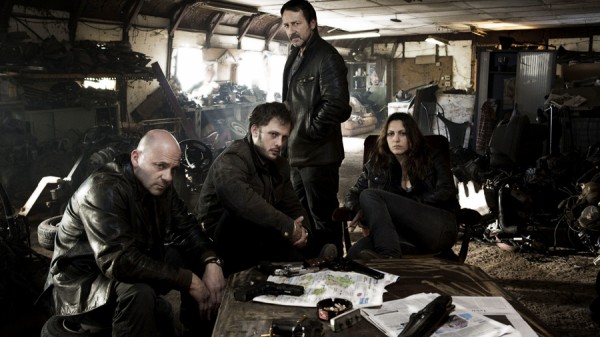 Yesterday, at the 40th International Emmy Awards in New York City, French series Braquo won the "Best Drama Series" emmy for it's stellar second season.
Academy President Bruce Paisner had this to say about the event's winners, whose backgrounds spanned 6 different countries (including Australia), "The International Academy is proud to be shining the spotlight on the world's best television programming and performances, for the last 40 years, and we congratulate tonight's winners for their outstanding achievements as they enter into Emmy history". Barquo was written by Abdel Raouf Dafri and created by former French police officer, actor and filmmaker, Olivier Marchal. It follows a squad of four Parisian cops who are out for justice once their friend Max commits suicide after being wrongly blamed for the outcome of a very sensitive case.
Season 1 of this realistic, dark and gritty thriller/drama, which has been compared most closely to the U.S. hit show The Wire, will be coming to home media on DVD, Blu-Ray and iTunes  in Australia on December 10th, courtesy of Beyond Home Entertainment.