Gaming on a Mac can be rather quite at times, but now one of the biggest games of 2012 is coming to Mac sooner than you think. Gearbox's Borderlands 2 is receiving a Mac port thanks to Aspyr Media.
The Mac port of Borderlands 2 will join the other 5 million units sold (so far) on November 20. Mac gamers can expect all the features from the other versions such as drop-in/drop-out co-op, all-new characters, skills, and billions of weapons and lets not forget about the loot. Yes, there will be plenty of loot.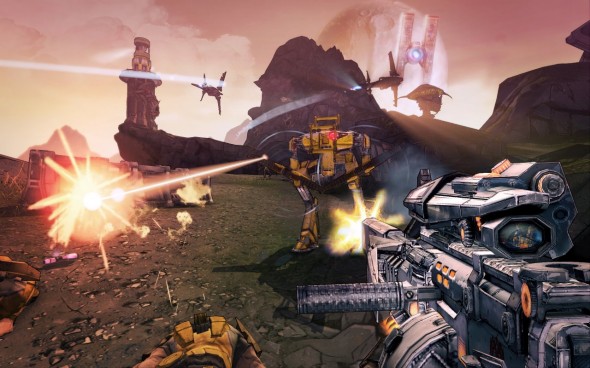 Borderlands 2 for Mac will be available for both digital download via Steam and your regular retail boxed format. No price has been announced so far, though it's expected that it will retail for $59.99 the same price as it's PC counterpart.