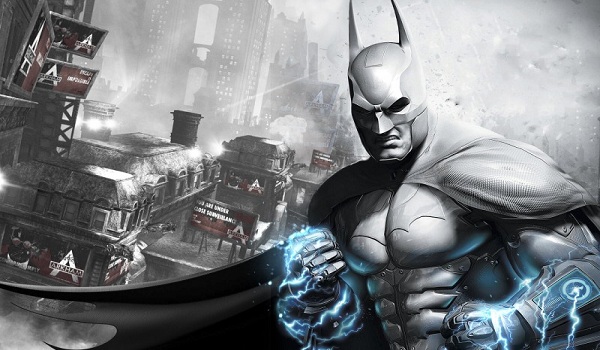 Remember Batman: Arkham City? It was kind of a big deal as far as huge critical successes and international best-selling games are concerned. Well the exclusive Wii U "Armoured Edition" is now on its way to an outlet near you, packed full of features and extras that weren't a part of the original release or the Game of the Year Edition. Including Battle Armoured Tech or B.A.T., which allows players to store up kinetic energy in two new outfits for Batman and Catwoman respectively, which can then be released to bring about a whole new world of hurt on Gotham's Villains.
"The team at WB Games Montréal focused on developing new features for Batman: Arkham City Armored Edition in order to create an immersive gameplay experience on the Wii U and Wii U GamePad," said Reid Schneider, Vice President and Executive Producer, WB Games Montréal. "Rocksteady made an outstanding game with Batman: Arkham City, so we believe Batman fans will be thrilled with the enhanced combat and new gameplay elements added onWiiU."
With the game designed exclusively with the Wii U in mind, regular controls have been revamped to allow for easier control by combining both touch screen and regular button/thumbstick action. This means that the Batcomputer can be accessed at any time in the game while still allowing complete control of Batman himself, as well as easier combinations of gadgets to help on the quest to save Gotham.
Batman: Arkham City Armoured Edition will release as a launch title on the new Wii U platform, which means that come November 18th (North America), November 30th (Europe and Australia) or 8th of December (Japan) Nintendo fans will finally be able to don the cowl of the famous Dark Knight.