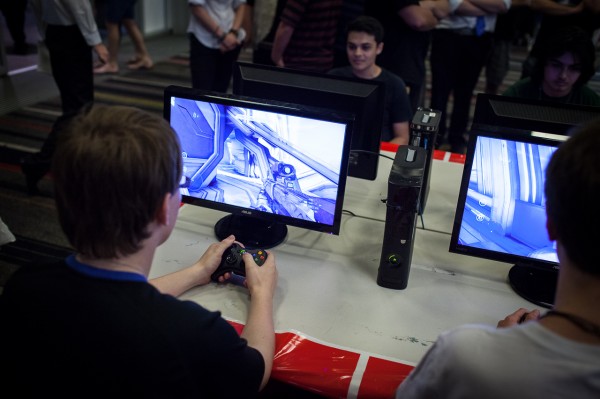 Image courtesy of Mark Pakula
As the rest of the world waits impatiently for the stroke of midnight, Australian games are popping in their Halo 4 discs. 250 JB Hifi and EB Games stores held midnight launch parties. Niall "UndueBasher647" Frew, was one of hundreds of people who attended EB Games Campbelltown last night to count down to midnight and was the first Australian to purchase "Halo 4". Commenting on the experience, he said: "Halo has been my whole life, I feel fantastic! I have been waiting to play Halo 4 for a long time." Check out pictures of the midnight launches here.
Australia is also getting a real life scavenger hunt called Capture the Poster allowing gamers the opportunity to win one of 400 signed Halo 4 artwork signed by Creative Director Josh Holmes. This artwork has been used for the Halo 4 billboard campaign. 400 posters have been scattered across Sydney and Melbourne. Players will need to join the Xbox Australia Facebook page here to join in the scavenger hunt.