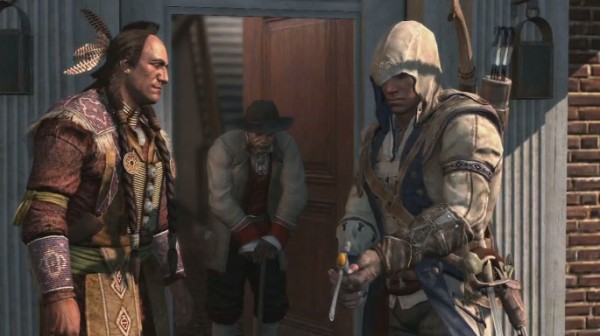 Ubisoft are having a great week. Today, it was announced that Assassin's Creed 3 has sold over 3.5 Million copies in one week alone, which is certainly a huge feat for the the series and brand as a whole. Love it or hate it, Assassin's Creed is now a holiday powerhouse, releasing every year to a rabid fanbase that only crave more. That's a good thing in my eyes though, as it's good to see something other than a shooter grow into an utter phenomenon.
Here is the official statement from CEO Yves Guillemot :
First-week sell-through sales for Assassin's Creed 3 are estimated at over 3.5 million units, representing a year-on-year increase of more than 100 percent
You can check out our own review here, and pick up your own copy in stores now.