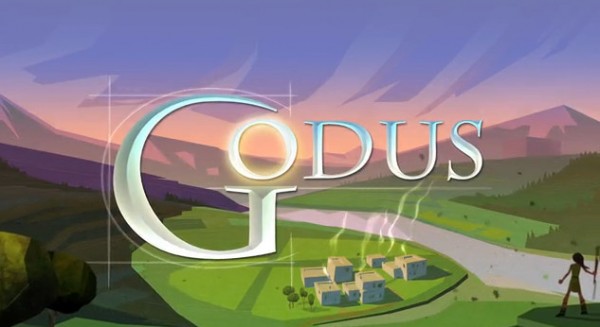 If you are one of the 1 million+ players, who have been tapping away at the Curiosity cube, then you would have been surprised with a Kickstarter campaign reveal on a recent layer for a project called Godus.
Godus is a God-Sim that the Peter Molyneux headed 22Cans hope will be their first true game since forming their new studio…however, they're going to need £450,000 to make it. Peter Molyneux is known as the God of God games (I was going to say King, but…), inventing the genre with the 1989 hit Populous. He revisited his niche with the Black & White franchise, and now he hopes to tackle the genre once again, putting together all the nuggets of knowledge he has acquired over the years to create the perfect God game.
22Cans offer a great summation of what they are aiming for with Godus on the Kickstarter page, saying, "Populous was created over 22 years ago, and we believe that to date, nothing has come close to emulating its powerfully godlike experience. It's this experience we aim to reimagine. GODUS blends the power, growth and scope of Populous with the detailed construction and multiplayer excitement of Dungeon Keeper and the intuitive interface and technical innovation of Black & White."
With 27 days to go until the December 21st funding cut off, and almost 4 days in, Project Godus has accumulated over a quarter of their requested funds with £125,666. Although signs are good, it will be interesting to see if 22Cans can keep the momentum rolling and reach their funding goal. You can help make Godus a reality by visiting the Project Godus Kickstarter Page. Any contribution is welcome, although there are some cool rewards at multiple tiers of pledges.