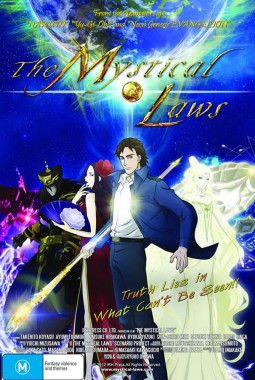 The Mystical Laws is an anime film that has taken Japan by storm recently when it debuted at #2 in the Japanese box-office right behind the Madoka Magica film. It is a religious anime film that features animators that worked on legendary anime series such as Naruto, Yu-Gi-Oh and Neon Genesis Evangelion.
The official facebook page of The Mystical Laws has announced that the film will premiere in Australia this week in Sydney at Hoyts Broadway on Friday the 2nd of November and run until Sunday the 4th of November. You can purchase tickets to this very interesting film here.
If you want to get a taste of what to expect in the 'spectacular' film known as The Mystical Laws be sure to check out the trailer for the film below. It is sure to get you pumped and ready for what appears to be a very exciting anime film. You can also visit the official website of The Mystical Laws here. Let us know what you think of The Mystical Laws in the comments section.