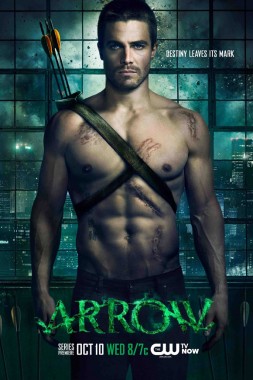 Good news for Arrow fans, the show has been picked up for a full 22 episode season. After three episodes airing, Arrow has received the highest ratings for the network in years, so it's no surprise that it got picked up.
Arrow follows Oliver Queen, a billionaire who was stranded on an island for years and returns to his home city with a plan to rid it of corruption. While he was on the island he picked up a few skills, namely the ability to shoot arrows really well and some great combat moves. Based on Green Arrow, Arrow is an action-packed, dark super hero drama that mirrors that of Nolan's Batman series.
While at times it can go a little too far into angst, or heavy handed dialogue, it is an interesting watch for those who like their superheroes. CC Screen does a weekly recap of the episodes, so if you want to catch up, or just like recaps, then make sure to check them out!