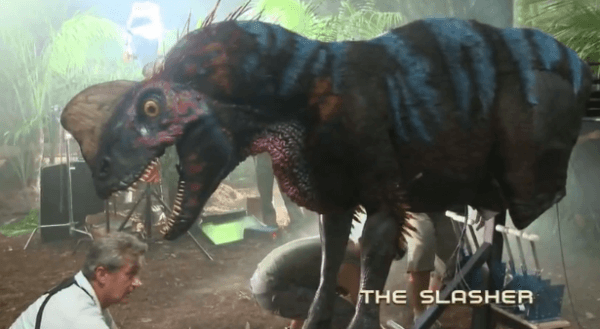 The TV show version of Jurrassic Park (except set on an alternate dimension and 85 million years in the past), Terra Nova, has been released onto DVD today. Terra Nova follows a community of people sent back from the year 2149, when the world was so over populated that they started to become extinct. The Shannon family use this opportunity to escape this grim fate, only to be thrust into the waiting jaws of carnivorous dinosaurs and forces conspiring to destroy the experiment and those involved..
For a limited time, fans will also be allowed to access the Terra Nova files online and help complete the story, this is only available with the DVD, with unique codes that will allow access to the Terra Nova story website, as well as an original motion comic scene that picks up the Shannons' story right after the last scene of the final episode.
Check out a part of the Director's Diary that involves working with animatronic dinosaurs below!
Terra Nova: The Complete Series is available NOW for $39.98 – Get it HERE
Make sure to check out the rest of our TV show news, reviews and recaps of the new fall shows right here on Capsule Computers!