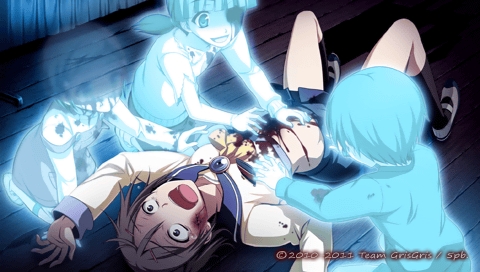 Some of you may remember a very creepy game that was released last year by XSEED Games called Corpse Party. Well, if you don't then you will be happy to know that the former game will actually be on sale for only $9.99 until November 6. It would certainly be good to purchase it, as it will take plenty of courage to jump into XSEED's newly announced game without playing that first.
Today XSEED announced that they are planning to release Corpse Party: Book of Shadows sometime this Winter as a digital download on the PSP. Corpse Party: Book of Shadows contains eight chapters, each with its own unique story. Some of these stories are connected to the previous game which will expand on off-camera sequences, while others will focus on "What if?" scenarios while the final chapter revolves around the survivors of the first Corpse Party.
Currently no price has been announced for the game, but you can check out some scary screenshots and a trailer for the game below.