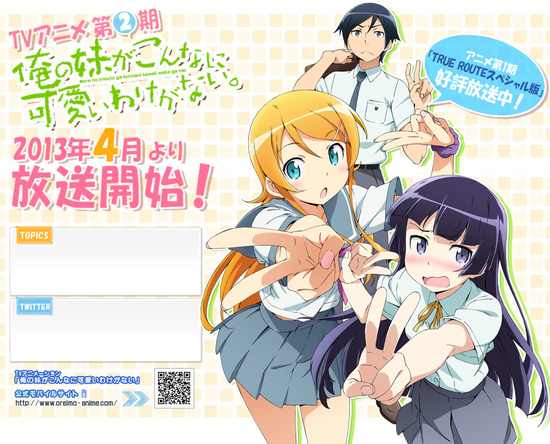 The official Oreimo website has uploaded a new preview trailer for the popular anime series' second season. The trailer shows off some new footage from the second season which features many fan favourite characters.
Also featured in the trailer is details on the staff and cast of the series. Interestingly enough this second season will be animated by a different studio altogether with A-1 Pictures (Sword Art Online, Magi, Working!!) taking over for AIC Build. The change was made after AIC Build could not fit the series within their production schedule.
Regardless of all that, the second season does look like a lot of fun for Oreimo fans. Be sure to check out the trailer below and let us know what you think in the comments section.