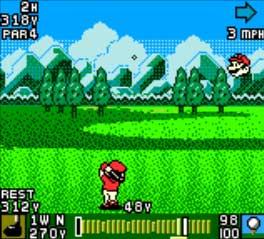 This week's Nintendo downloads are bringing Mario back in all of his Game Boy golfing glory. The Game Boy Color classic Mario Golf has been added to the eShop at $4.99, which all of you can now purchase with your digital fundage.
Next up comes another offbeat puzzler by the name of Nurikabe by Nikoli for $4.99, a hoppy little platformer – Crazy Kangaroo, which is priced at $3.99, and the strategic Robot Rescue 2 for the DSiWare at just $1.99. Lord of the Rings fans can also get their fix this week, as LEGO Lord of the Rings now has a demo up, so everyone can try out what is sure to be another charming LEGO romp.
For Wii owners, The Last Blade 2 has released as well, which is a port of an arcade fighter that anime and general fans of the genre are sure to love for 900 Nintendo spacebucks.
So what are you picking up this week?