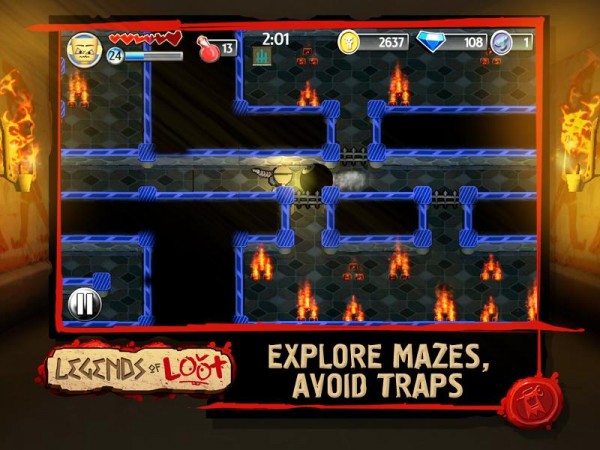 Majesco released their latest game to the iTunes App Store and Google Play today. "Legends of Loot is a fast-paced, fun – and funny – adventure game," said Jeffrey Anderson, senior vice president of social and mobile games, Majesco Entertainment. "Players will experience the same kind of robust content and dynamic action they'll find in any Majesco title, but with the on-the-go accessibility of a mobile game."
The game is a first person RPG dungeon crawler with bright cartoony graphics that makes use of the touch screen and accelerometer for in game actions. Players will need to navigate almost a hundred dangerous mazes riddled with traps and puzzles to save the day from evil dragon overlords. The game has an in game calendar for tracking the game progress of your closest friends or enemies and leaderboards with the OpenFeint network.
Legends of Loot is free to play and is available for iOS devices here and Android devices here.