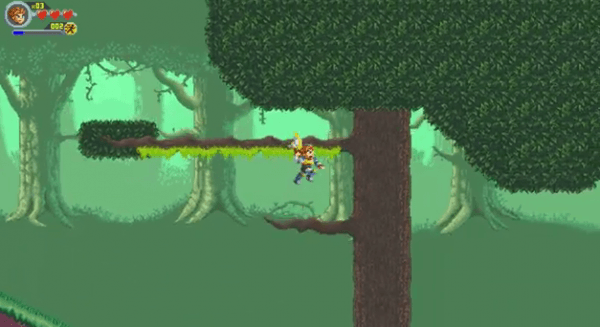 Indie game Grapple Knight (a game we've written about in the past) has been released on Steam Greenlight to a warm welcome, as well as having its first major update since its release.
The game went up on Steam Greenlight a few days ago, and has had quite a bit of attention since then with most of it being support or helpful comments. If it does get enough ratings up then that means it'll be able to be launched on Steam, so if Grapple Knight looks like something that you're interested in then you should definitely take the time to check out their Steam Greenlight page and vote them up!
And with the game receiving its first major update, and people at the EB Expo enjoying having a play of it in the Homegrown Gaming section, it certainly seems worth it.
Check out the debut trailer of Grapple Knight below!