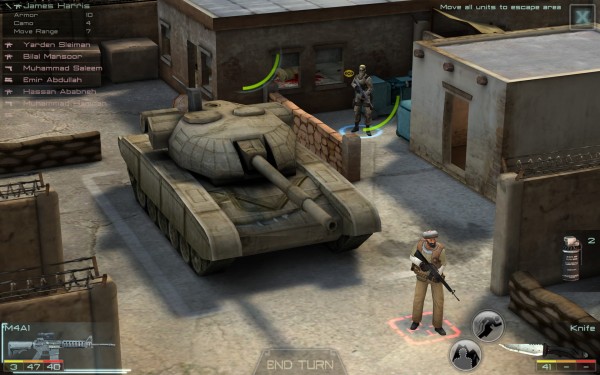 Strategy fans should be interested to hear that Meridian4 and Full Control are making a new tactical strategy game called Frontline Tactics.  The first look trailer that they have released shows off a bit of the gameplay and menus, as well as doing it's best to try and give some good deals about the game.  The most interesting aspect though is that the multiplayer will be cross-platform, so anyone with a copy of the game on PC, Mac, iPad, or iPhone will be able to go at it head-to-head or cooperative.
Set in a future of 2025 that still requires the precise oil to make the world go 'round, a splinter military group attempts to take over the country Fahrahn, which is still providing rich with oil.  Because Fahrahn is still a large supplier to the West an elite unit is sent in to try and maintain the peace, through not only eliminating the enemy, but protecting valuable locations and assets.
Check out some screenshots from Frontline Tactics in the gallery below, as well as the first look trailer embedded below that.  Players wanting more information on the game can check out it's website HERE.