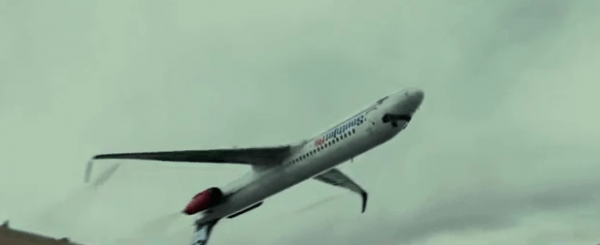 A 90 second trailer has been released for Denzel Washington's new movie, Flight. It's quite impressive how much they manage to pack into those ninety seconds, and how interesting the film looks.
Denzel Washington stars as Whip Whitaker, an experienced pilot who lands a plane that falls apart mid air. However, as time goes on and the crash is investigated more, there appears to be more mystery to the whole event and what actually happened. With a cast including Don Cheadle, John Goodman, and Melissa Leo and from Robert Zemeckis, the director of Forrest Gump and Cast Away, Flight looks like it'll be something worth watching. If for nothing more than watching Denzel Washington be awesome and flip a plane.
Flight is being released in cinemas on February 7, 2013. Keep tuned to Capsule Computers for more information on the film as it is released.
Check out the new 90 second trailer below, along with the full length release trailer below that.