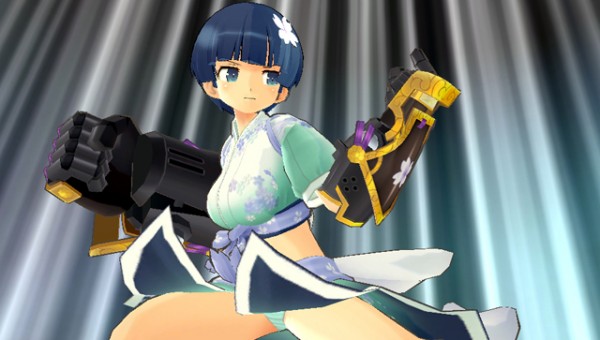 As anyone familiar with the franchise knows, Senran Kagura isn't the most modest series around and from the looks of these first screenshots of Marvelous AQL's Senran Kagura: Shinovi Versus, this PlayStation Vita game won't be any different than it's 3DS iterations.
As you can see in the screenshots below all new characters have been introduced into the game and there is more than enough fan service for those of you who enjoy seeing girls with their clothing ripped up during combat. Also shown below is the new 3D plane and what appears to be players fighting against one another.
Currently Senran Kagura: Shinovi Versus is set to come out on February 28 in Japan and a Western release is unlikely at the moment given the franchises history.