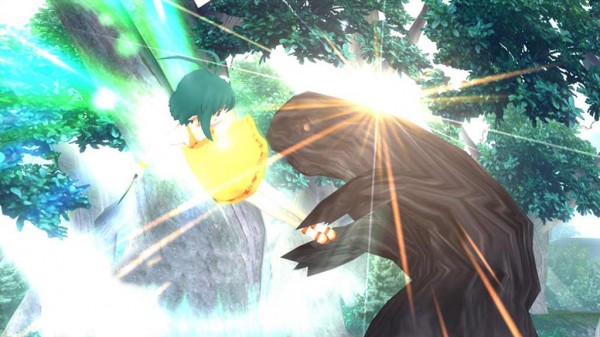 Nyu-Media, publishers of awesome Doujin games, have announced that their latest game, Fairy Bloom Freesia, will be launching on the Steam platform on the 17th of October, 2012. Fairy Bloom Freesia is being pegged as a 3D beat-em up with RPG elements.
Fairy Bloom Freesia follows the fairy character Freesia who has to protect her forest, Lita, from golems. By surviving more and more days in the forest, the enemies will grow stronger and stronger, making this more about survival.
Features

2.5D combo-crazy fighting action!
A huge repertoire of techniques, special moves and magic to obtain and use!
Hugely satisfying freestyle combinations & attack chaining!
Fun cast of characters and story!
Three difficulty levels!
Story mode, Guardian mode and Gallery!
New game plus! After clearing the game, carryover your skills and mana to a new game!
52 achievements! (Steam-compatible in Steam version)
Double original soundtrack with ETHER VAPOR Remaster, available at bandcamp.com, only $9.99: http://edelweissjp.bandcamp.com/
Be sure to check out the official website for more info.