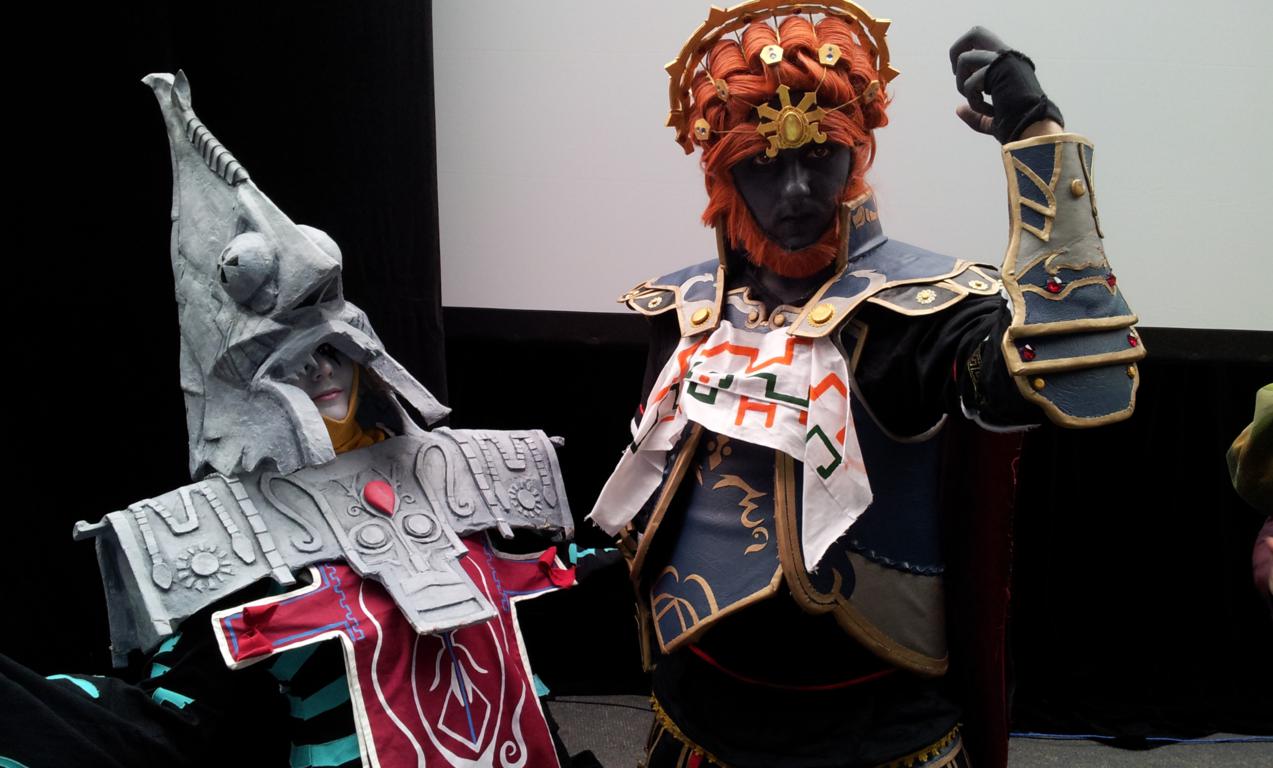 The EB Games Expo this year had two cosplay competitions in attendance, one for the more casual crowd and the big main one that was held at the end of the show. In this article we'll be taking a look at the Just Cos cosplay competition which was the more casual contest held in the Homegrown Pavilion on a stage behind the Madman booth.
What was cool about this competition was that even though it was supposed to be the more low-key contest, it actually had a great number of Cosplays available, as well as having some -really- intricate entries. Some favourites of mine were the GLADoS and the Madoka Magica cosplays.
Whilst I have some personal feelings towards children being in any kind of contest based purely on aesthetics, it seems that allowing entrants under a certain age was allowable at this contest. I don't think that any kids were coerced into doing the contest, but not many of them looked like they were enjoying it all that much.
Bias aside, the contest was great fun and it seemed like most of the entrants were having fun. Except that Ichigo with a mask, he looked like he was hugely embarassed. Props to you for getting up on stage and giving it a go man; I've been wanting to do it for ages but haven't found the time to grab a costume.
Check out our gallery below for the images taken at this contest. Also the face on the right side is Slykura from Madman. Hi there.