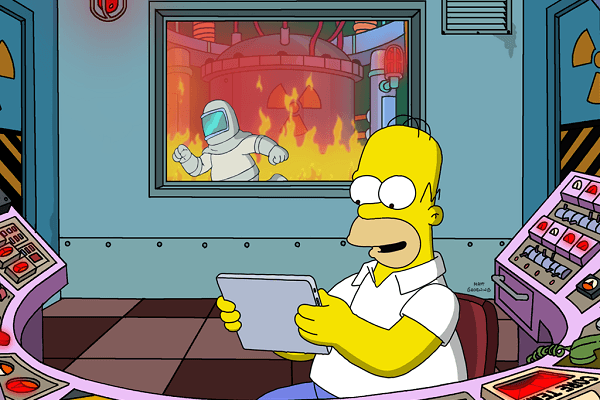 EA Mobile has plenty of news this week. To celebrate the countdown to Halloween, The Simpsons: Tapped Out received an update with a Treehouse of Horror XXIII update. A bunch of new Halloween themed characters, buildings, and artifacts have been added along with a zombie invasion. As an added bonus, those who watch The Simpson's episode this Sunday will find a secret clue that will unlock an exclusive in game gift. Check out The Simpsons: Tapped Out here.
The World Series of YAHTZEE was released this week. Players will find a new twist to the classic board game that adds loaded dice that provide a variety of power ups, combos, and speed rolls. The game is fully integrated with Facebook, allowing players to challenge their friends. The game is free to download here.
Keeping it up with the board game releases, WordSmack will hit the iTunes App Store later this month. The game is a competitive turn based word game that challenges players to find five letter words in a random jumble of letter tiles. Need a leg up on your opponent? Trigger power-ups to change the tide of the game. WorkSmack will be free.