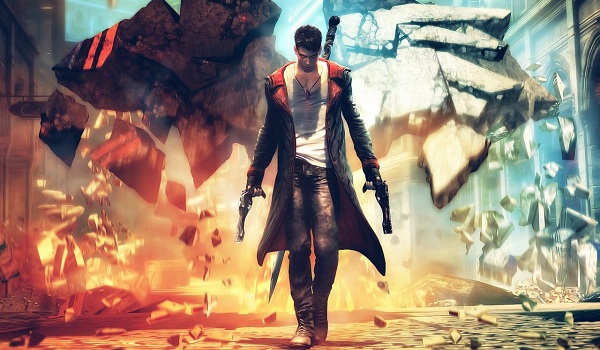 A new trailer for the upcoming hack-and-slash game, DmC Devil May Cry has just been released. In it we see some new combat and moves as well as the newly revealed Gauntlets finally getting a piece of the action, with only concept art of the weapons being seen until now.
The Devil May Cry series is widely popular thanks to its particular emphasis on style and looking cool while you're fighting the many denizens of hell from the game (of which there are indeed many). It's crazy mix up on traditional hack-and-slash being a well known trademark of the series. While fan reaction to Dante's new look has been less than positive, I for one am very excited to get my hands on the game upon release.
Hopefully with the weapons and actual fighting living up to the huge standards of DMC3 rather than the miniscule ones of DMC2…
DmC Devil May Cry is set for release on January 15th 2013 in North America, Europe and Japan. If you're hungry for more DMC info check out our interview and gameplay for DMC from Tokyo Game Show here.