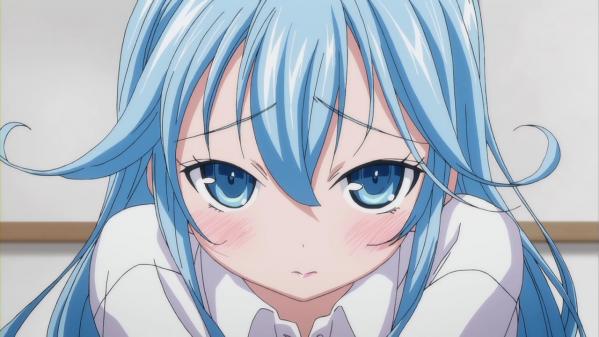 Great news for everyone who loved the absolutely gorgeous anime Denpa Onna to Seishun Otoko which aired last year. The series is going to be making its way over to North America courtesy of NIS America! Over the weekend during New York Comic Con the company announced that the anime will be released sometime next year and will be called Ground Control to Psychoelectric Girl, which is probably the best English translation they could come up with for the show as the literal translation makes little sense.
For those who don't know, Denpa Onna tells the story of a high school boy named Makoto who moves in with his Aunt and meets a strange girl named Erio who happens to be his cousin. Unfortunately for him, his cousin believes she is an alien herself and spends all her time wrapped in a mattress. As one would expect, the series will be given NIS America's premium edition treatment and considering how beautiful the show is, the premium edition will likely be just as amazing.
Update: NIS America has provided the more specific release date of January 8, 2013 and has also released the below preview of what the premium edition packaging will look like.