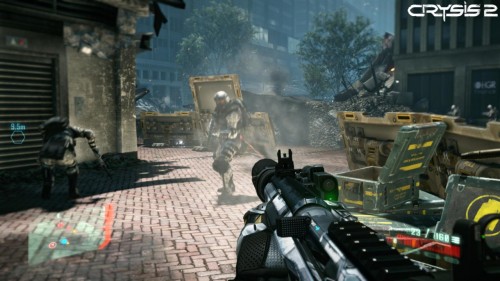 Soon gamers will be able to download the kind of okay Crysis 2 to their Playstation 3 from the Playstation store. This package comes to gamers from November 7th onwards for Playstation Plus members.
Gamers will remember Crysis 2 as the sequel to the incredibly un-optimised Crysis for the PC. The games feature a futuristic exoskeleton that gives it wearer insane abilities, like extra strength, x-ray vision, invisibility and that kind of thing.
So be sure to check out the Playstation Store on the seventh of November and onwards if you're a member of the Playstation Plus service for your chance to grab this kind of okay game.