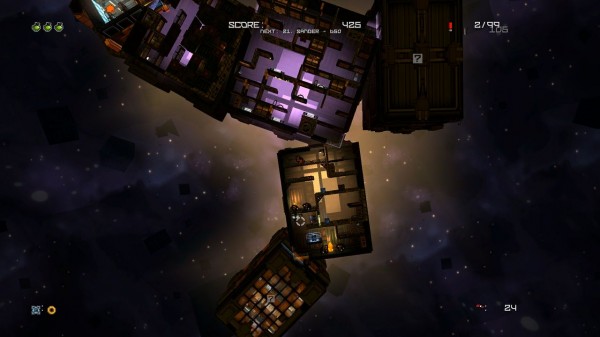 Upcoming game, Cargo Commander, published by Digital Tribe Games is coming out on the first of November, 2012. This game follows the story of a normal worker that suddenly finds himself surrounded by mysterious cargo filled with aliens. He must fight off these aliens with only an arm cannon and collect this cargo in order to buy his way back home.
The games features are as follows –
FEATURES

Build a unique sector to share with your friends
Randomly generated levels with custom naming options
Fully destructible environment; create your own path with your Platform Drill and explosives
Compete with other Cargo Commanders for promotions – each level has an online leaderboard
Journey Mode allows you to explore an endless chain of containers
Loot the dead corpses of other players from their vain attempts at out-performing you;'/\]\
Upgradeable weapons and tools, and over 80 cargo items to collect
Subtle bittersweet story of a blue-collar working man trying to get home to his family
Sweet Dutch bluegrass tunes from Doppler Audio!
On the game, the developers had this to say –
The developer says…

"It's a game that lets you know what dads do when they are off to work. I doubt my dad was slaying mutants and blowing up stuff when he was on a late shift, but I'll never know."

Maarten de Koning, Managing Director at Green Hill says…

"We're excited to bring Digital Tribe Games and Serious Brew together on this amazing journey to outer space! The creative freedom for the developer was an important goal for us, and collaborating with Digital Tribe Games proved to be a good fit. Now all gamers around the world can enjoy this truly unique title on Mac and PC."
The title will be releasing on the Steam service for both Windows PC and Mac platforms. It will sell for $9.99 and is being regarded as an action-platformer. Be sure to check out the trailer below for more info.
Editors Note: This game actually looks pretty fun!