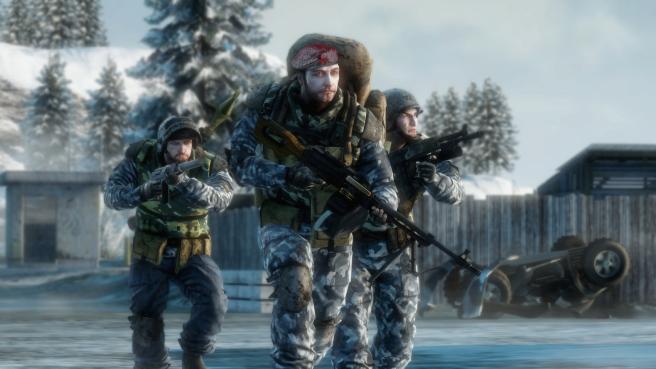 Well, EA is at it again and this time they are doing something awesome. Battlefield: Bad Company the show is currently in the works at Fox. John Eisendrath of Alias fame is handling writer duties and will serve as executive producer alongside Doug Robinson from studio Happy Madison, and Patrick Bach and Patrick O'Brien from EA.
The adaptation of Battlefield: Bad Company  will follow four soldiers transitioning from military life to the private sector. Their old commanding officer apparently used them to propel the agenda of a shadow unit within the government and now wants them dead to cover his own involvement.  That sounds a little familiar right?
No air date or other information was given on the series so keep your eyes wide open and look for more information in the future.