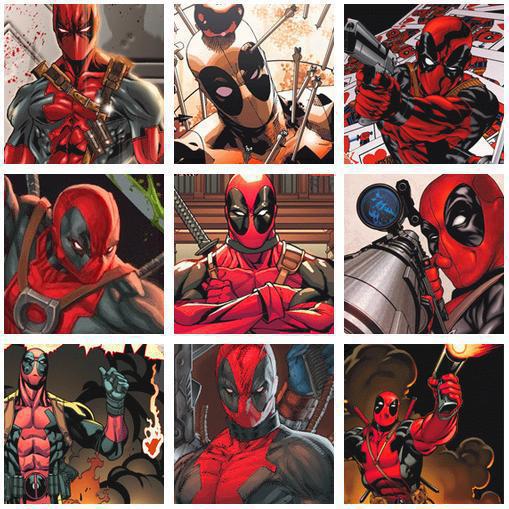 Players with access to the Marvel XP universe of games, Avengers Initiative and Avengers Alliance, can expect some new content to open up to them as New York Comic Con opens. This content has players unlocking a new costume for The Hulk in Avengers Initiative, as well as a chance to unlock everybodies (including my own) favourite merc-with-a-mouth Deadpool for Avengers Alliance on Facebook.
For all of the information, directly from Marvel themselves, check out the following quotes –
Avengers Initiative (Mobile Game): For the duration of New YorkComic Con, from October 11 – 14, Avengers Initiative, Marvel's first episodic game created exclusively for mobile devices, is giving the Gladiator Hulk costume away for free! This unique costume, a $3 value, provides players with additional bonuses as they battle their way through a barrage of super-powered criminals who have escaped from a top-secret S.H.I.E.L.D. holding facility.  Marvel is also offering this critically-acclaimed brawler for a limited time at $2.99!

Marvel: Avengers Alliance (Social Game): The Marvel: Avengers Alliance team just recently stepped up their competitive Player vs. Player scene with a new tournament system that offers amazing exclusive rewards for the most dedicated of all S.H.I.E.L.D. Agents. Players will be placed into tournament "leagues" determined by their PVP performance with prizes awarded based on a leaderboard system. Tournament "seasons" will last approximately one month. At the end of each PVP season players will earn rewards based on their league placement, receiving their current league's reward plus all those beneath it.
As stated earlier, Deadpool will the prize for this PvP season. Everyone will have to fight their hardest to earn those top spots to win over the crimson comedian.
Interestingly enough, players don't need to use Facebook to play this Marvel Avengers Alliance game; they can do so on this Playdom service. Be sure to check out the iOS and Android Marketplaces for corresponding versions of the game.