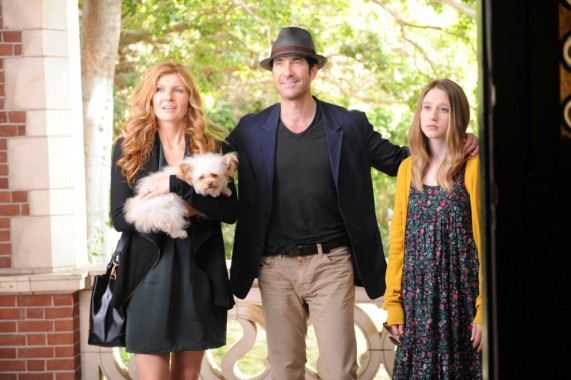 Are you a fan of horror movies but want more plot and complex characters with detailed backstories? Well then American Horror Story is the perfect show for you, with all the shock, horror and gore you could possibly want, it also doesn't follow the standard horror formula, but instead provides something interesting and different to watch.
American Horror Story is critically acclaimed, with 17 Emmy nominations and a Golden Globe and Emmy award win for Jessica Lange's amazing performance, this is definitely a show you should watch – unless you're afraid…
Check out a clip from one of the episodes from season 1 below. There's also a Murder House Interactive app for you guys to try, to see if there are any Murder Houses near you!
American Horror Story is available on DVD and Blu-ray NOW. The DVD version is $39.98 – Available HERE. The Blu-ray version is $49.98 – Available HERE.
Make sure to check out our recaps of the new season 2 episodes as well!