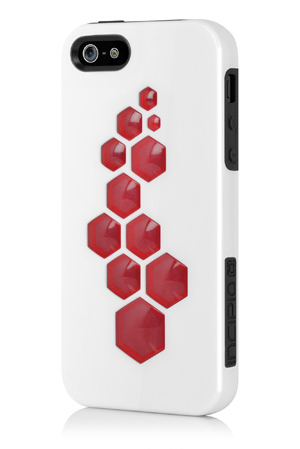 Incipio is continuing the steady flow of new cases for the recently released iPhone 5. First up is the Incipio classic, the Feather. It is still one of the thinnest and lightest polycarbonate cases on the market.
Next is the interchangeable CODE case that features a three material construction, TPU and Silicone for impact absorption and Plextonium for rigidity. The parts can be interchanged to make the case that fits your fashion style.
The NGP  is a smooth matte case for every day use. The new SHINE cases come in either the Dual Pro aluminium finish with a silicone shock absorbing core or the feather finish with just an aluminium finish. No matter which SHINE case you choose, the aluminium finish will not interfere with cell reception on your phone.
Finally the FAXION case is a glossy case with a impact resistant NGP core and rigid Plextonium core to protect your vulnerable iPhone 5 from scratches. All the cases are available from the Incipio website. Check out Incipio's full line of iPhone 5 cases here.