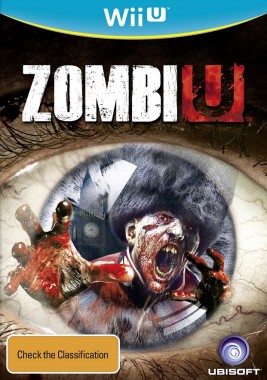 Ubisoft's ZombiU just keeps turning up the tempo. With every trailer released the Wii U exclusive shows off more brutality, more scares, and more on edge survival. This time around it's an escape from Buckingham Palace, arriving with a packshot for the game in tow.
It's not that there was any doubt as to the intended audience for this title, but seeing what's going to be sitting on store shelves certainly hammers home the slightly more 'adult' than usual target that Zombi U hopes to ensare onto Nintendo's fresh hardware.
There's certainly a growing emphasis on the London setting of the game, with one of the Palace Guards even gracing the cover- will the royal family be making an appearance in another scandalous outing?
Make sure and check out the latest video below for the latest dose of ZombiU action.