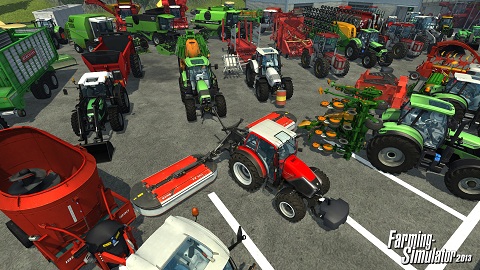 Did you know that Lamborghini, in addition to making some of the most expensive and therefore coolest cars on the planet, also make farming machinery? I bet you didn't! I bet you also didn't know that Farming Simulator 2013 has just unveiled it's full line up of vehicles and machines ahead of it's multi platform release in October!
Now that those two facts have been established, feel free to feast your eyes on the copious selection of tractors, combine harvesters and other fascinating farming tools that will be at your disposal in Farming Simulator 2013.
The biggest title in the series to date, the game will feature both online and offline modes, so you can reap what you sow to your hearts content without once wearing a check shirt or stepping in manure.
Farming Simulator 2013 will be available on PC, PlayStation 3 and Xbox 360 -crop rotations at the ready!