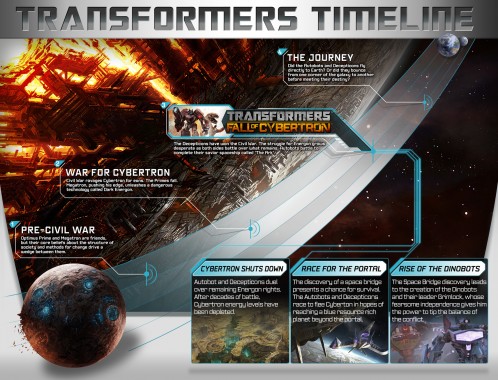 Fans of the Transformers Universe have probably been wondering where it is exactly that the latest game in the Hasbro franchise, and published by Activision, sits in relation to the rest of the Transformers universe canon. Well now those fans can take a breather as the official timeline has been released, showcasing exactly where this title fits into the canon in relation to the war on Cybertron.
Transformers: Fall Of Cybertron is the latest game in the Transformers franchise. It follows the Autobot and Decepticon war across the planet Cybertron in a Third-Person Shooter styled gameplay experience.
Be sure to check out the Timeline by clicking on the picture above.