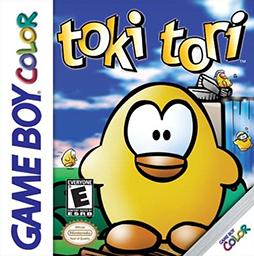 It is yet again that time of the week, Nintendowners! Time again for your eShop update, and this week some fine offerings are up for grabs. First up, Two Tribes' classic that went nearly unnoticed during the early 2000's by the name of Toki Tori is available. This title has the player work to keep a chick safe with some puzzling fare involved, and is only $3.99.
Next up is a very visual racer by the name of SpeedX 3D, which offers some high quality graphics and several gameplay modes for $3.99. Those who have ever wanted to hunt endangered rhinos are also in luck this week, as Outdoors Unleashed: Africa 3D is now available for the same price point.
For DSiWare fans, Escape the Virus: Shoot'em Up brings back the budding action series yet again for $1.99, and those who have been eager to try out Theatrhythm can now do so due to a new demo with unlimited plays.
Our own review for Toki Tori is on the way soon, so keep an eye out for that, and check back next week for even more Nintendo Download goodness.