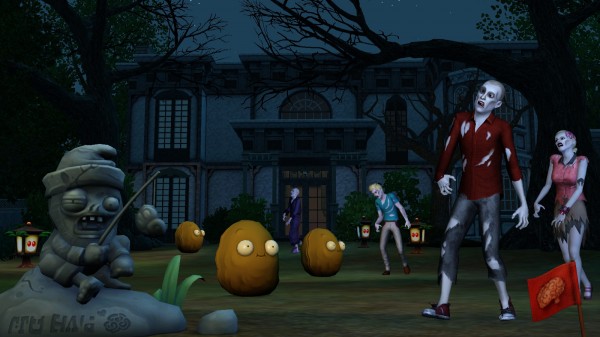 The latest expansion to the ever growing The Sims franchise, The Sims 3 Supernatural Expansion Pack, releases on the 7th of September, 2012. This means that those who have long awaited the opportunity to create magical Sims in this latest iteration of the The Sims franchise now can.
On The Sims 3 Supernatural, EA had this to say –
"This expansion pack adds a new, magical dimension to The Sims experience, opening up a world of storytelling possibilities," said Kari St. John, Senior Producer for The Sims Studio . "We're excited to put creative tools in the hands of our players, giving them the ability to tell contemporary stories inspired by this supernatural theme."
This expansion sees the inclusion of several new classes of magical Sims for players to choose from. This list includes Vampires, Werewolves, fairies and more. This is definitely the expansion pack for fans of supernatural themes.