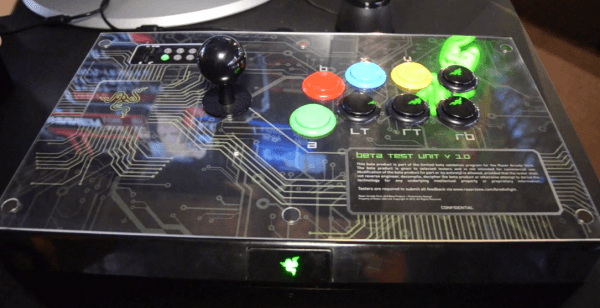 Razer have always come out with some of the coolest and best gaming gadgets (For Gamers, By Gamers, after all), and it's no surprise that they're getting ready to launch one of the cooler arcade sticks that will hit the markets.
Here at Capsule Computers we got to talk to Alvin, a Razer's product marketing specialist who is in charge of the console line. In the final beta phase, the arcade stick is taking its final shape, and it looks different from the prototype we saw last year. The biggest visual change is the fact that the face is entirely customizable, and the stick itself is extremely customizable. Not only does Razer make it easy for you to modify it, they encourage it. They understand that to each his (or her) own, and they want your gaming device to reflect you.
Check out the interview below for just how customizable the arcade stick is, and how you can make the stick your own. With this Razer arcade stick, you can do just about anything (and not void the warranty in the process).
Unfortunately at the moment the stick is only set for release on the Xbox 360, but for more information as it comes out about the stick make sure to keep tuned to Capsule Computers. A release date hasn't been set yet (with a tentative date set for next year), but we'll keep you updated as it goes.
Make sure to check out the rest of our TGS 2012 coverage HERE!