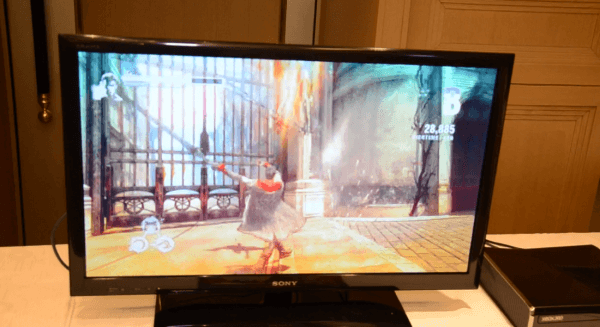 Capsule Computers got to talk to Devil May Cry's Marketing Manager, Antoine Molant, about the new reboot of DMC. There was some criticism surrounding the new reboot and the changes (such as a change in hair colour), as it explores his origin, but don't worry there is a purpose behind it.
At TGS 2012 there were three playable levels that showed that not only has the gameplay stayed true to the franchise. Not only are they trying to keep that same iconic gameplay, but they're trying to strengthen up the storyline too, and make it an even more immersive and impressive game.
Check out the interview for new information on the background of the game, along with some pretty explanatory commentary on the gameplay and what you can expect from the game (as well as some explanation for those who are new to the franchise).
DmC: Devil May Cry is coming out on January 15, 2013 on Xbox 360 and Playstation 3, with the PC version yet to be announced. Keep an eye out for more information on DmC: Devil May Cry on Capsule Computers.
Make sure to check out the rest of our TGS 2012 coverage HERE!