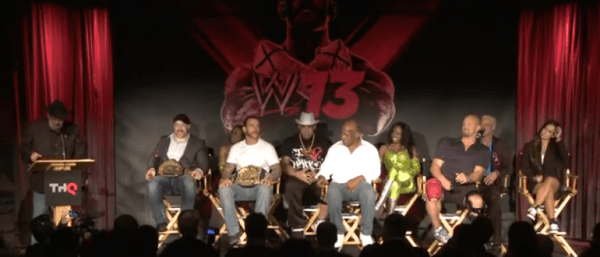 As if SummerSlam wasn't enough of a WWE summer treat, the latest THQ news release will give you even more reason to drool like a hungry fan. WWE Games organized an unbelievable crew of talent to make up quite possibly the greatest WWE panel ever and part one is ready for your viewing pleasure right now!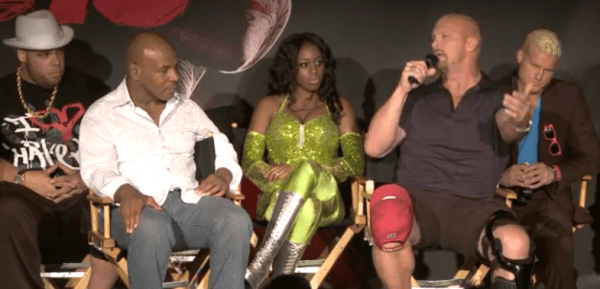 WWE Champion CM Punk, World Heavyweight Champion Sheamus, Stone Cold Steve Austin, Mike Tyson, Dolph Ziggler, AJ Lee, Brodus Clay & The Funkadactyls, Cameron and Naomi, and special moderator Jim Ross. Join the panel as they visit "Attitude Era" memories, compare talent between WWE's various eras and so much more.
Check out part one of the panel below, and be sure to follow WWE Games on Twitter and Facebook for all the latest on WWE '13, on sale October 30th. Remember, this is just part one so don't forget to come back tomorrow and Friday for parts two and three!