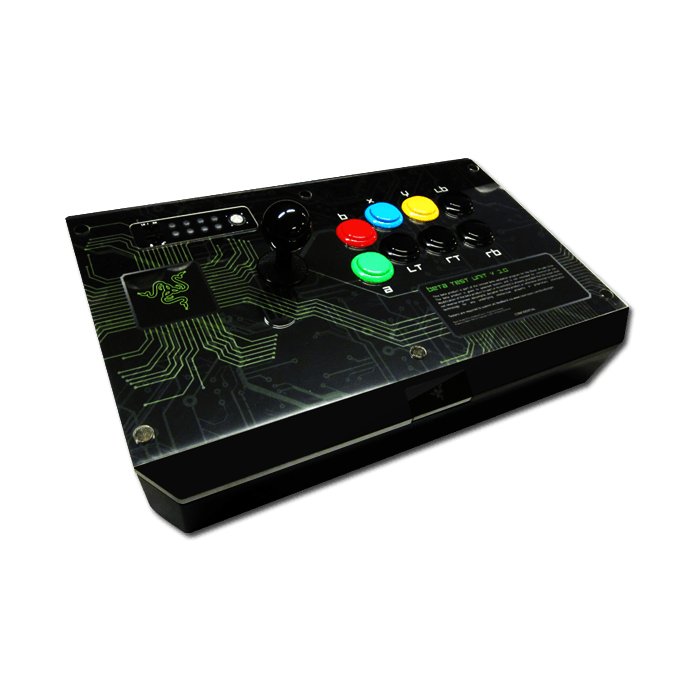 At TGS over in Japan earlier today it was revealed that the Razer arcade stick peripheral has entered it's 13th and final Beta stage of development. This means that gamers everywhere will soon be able to enjoy this phenomenal looking stick for arcade fighting games at home.
The various iterations of the device have been tested by handpicked members of the gaming community to ensure that the device meets the standards of gamers everywhere. This pool is as large as 200 players. Keita "Fuudo" Ai and Hiromiki "Itazan" Kumada are two such players. Gamers may recognise them from popular gaming tournaments like EVO and others.
Product Features

10 tournament-grade Sanwa buttons
Authentic Sanwa joystick with ball and bat tops
Interchangeable top plate allows for custom artwork finishes
Fully-accessible internals and storage compartments for easy modding
Honeycomb structure on the inside for easy screw mounting
Storage compartment for alternative bat top j oystick
13 ft. /4 m detachable type-B USB cable
Phillips/flat-head screwdriver included for modding
2.5mm audio jack for headset use (Xbox 360)
This is surely looking like an awesome arcade stick for fighting aficionados everywhere. Be sure to check back soon for our video from TGS of the device.
Related Articles for this post below: