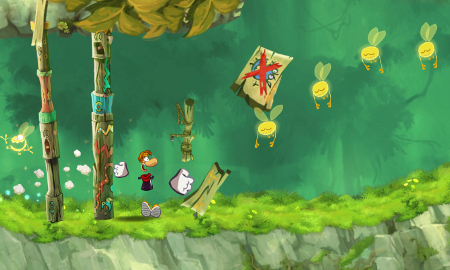 Within the last year that crazy guy with no limbs that we have come to know as Rayman has made somewhat of a comeback in the video game world with the incredibly well-received Rayman Origins, which took the franchise back to it's 2D platforming roots whilst also bringing something fresh and new to the genre.
With a sequel already announced for the Wii U titled Rayman Legends, it was only a matter of time before the franchise branched out even further and now it has with Rayman Jungle Run for the iOS and Android. This new title has been announced just today by Ubisoft and is set to hit the iTunes store and Android marketplace on September 20th.
Rayman Jungle Run is an endless running game, which has proven to be a popular genre on mobile platforms. It will also feature the same visuals and Rayman Origins which was released on the Xbox 360 and Playstation 3. You can check out a trailer for the game below.