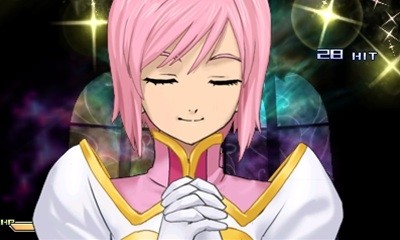 While there hasn't been any news about Project X Zone making its way out of Japan, many gamers thought that it would simply be impossible thanks to the fact that the game contains characters from not just one, but three different publishers spanning across multiple franchises. In fact there are so many characters that listing out the franchises alone would create a massively long list and to top that off, there are still characters being revealed as late as last week!
Now with the game set to be released on the Nintendo 3DS in Japan on October 11th, it seems that at least one man high-up on the publishing ladder is doing his best to make sure Project X Zone makes it to the West. Katsuhiro Harada, the producer of the Tekken series, has revealed on Twitter that he has been pushing to localize the game.
He stated that "I proposed localization of Project X Zone." and went on to say that the company has "Not decided yet, but It will be realized if I continue proposing." This would certainly be a monumental effort if the game does get localized, and it will be interesting to see if Sega and Capcom will help promote the game if a localization does come to pass.