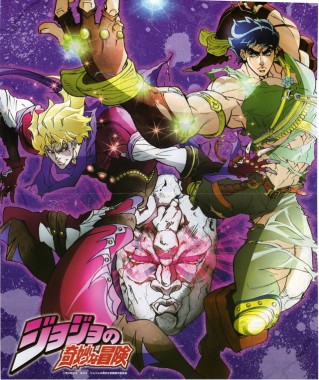 Is your body ready for the sheer manly badassery that embodies the anime adaptation of Hirohiko Araki's infamous sprawling manga series JoJo's Bizarre Adventure? Well of course you're not you pathetic beast, but that doesn't mean you shouldn't try with all the power of za warudo!
In anticipation of the new anime series premiere on October 6th, Tokyo MX have released a trailer which details the series which will begin from the start of the JoJo's Bizarre Adventure manga in the Phantom Blood arc.
The trailer shows off many fan favourite characters like Danny and Speedwagon. Be sure to check out the trailer below and let us know what you think of it in the comments section.