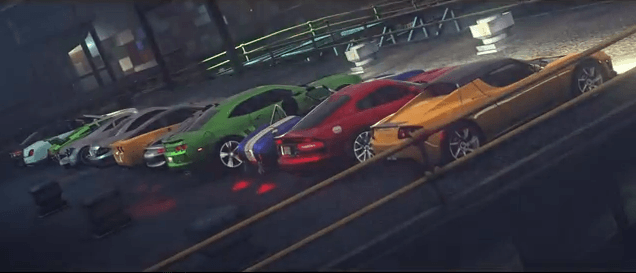 As many fans will remember – EA had released this pretty okay Need For Speed game back in 2005-6 called Need For Speed: Most Wanted.  This new Most Wanted game from Criterion is absolutely amazing. It is incredibly fun to play, has many elements that make you feel like you're the most wanted person out there.
Interestingly though is this games approach to gameplay. I mean, it is still a racing game, so that hasn't changed, but, it's the way that they've integrated the racing with other features that make this game feel pretty unique. For instance, there is no longer a predefined storyline in the game other than tracking down and defeating the top 10 most wanted racers in the city. Instead, what you have are things called Speed points, which can be accrued through normal races, initiating police chases, causing malicious damage and more. These activities are also tied in with a kind of social network which records how well your friends did when completing certain tasks.
Aiming to defeat other players scores then would be a pretty goal to have whilst playing this game. If you're going to be the most wanted, why not be the most wanted out of everybody else? I'm also reasonably certain that these scores are cross-platform as well, meaning that you wont just be competing against a segregated community, but everyone on every system.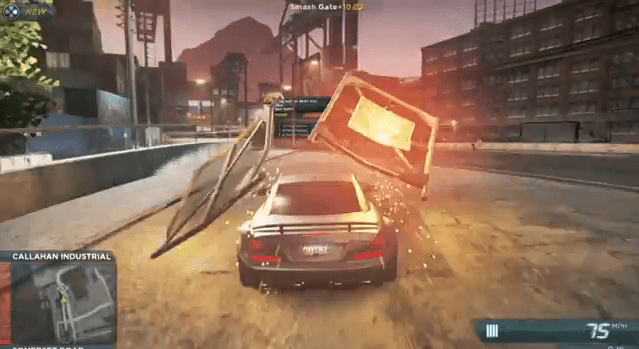 In a hands-on demo with EA Australia we were pitted against other gaming journalists and media in a group of multiplayer races known as Speed Lists. A Speed List is essentially a group of 5 different kinds of events that have players going head to head to accrue the most Speed Points to become the most wanted player. Obviously speaking, winning an event would yield the most speed points, however, players can also acquire them in other ways. This can be doing things like causing other players to total their cars, driving maniacally and more. This means that even though a player might do well in races, someone who knows how to game the speed system still might end up beating them. Of course, someone that can do both would be unstoppable.
So far in the multiplayer side of the game my favourite event would have to be drifting. From what I played of it, it seems to be based solely around skill, rather than around whoever seems to know the map the best. Also, it could be because I came first in one of our matchups. I didn't beat the days drift record, but I was -pretty- close to it.
Graphically speaking, I think we've kind of hit an apex point in regards to graphics on consoles. They are not going to get any better I don't think. This was exemplified when we were shown footage earlier in the day that looked better than the visuals in the version of the game that we were shown. Now, this could be because we were sitting with our noses against the TV's; or that the footage was recorded from a superior PC version of the game. Either way, the visuals aren't bad – they're actually really well done.
What's also really interesting is the way cutscenes are shown in the game. In a small preview before our hands on, we were shown that each car has its own unique intro video that is shown before a race. This is definitely something that gives each vehicle its own identity and flavour within the game.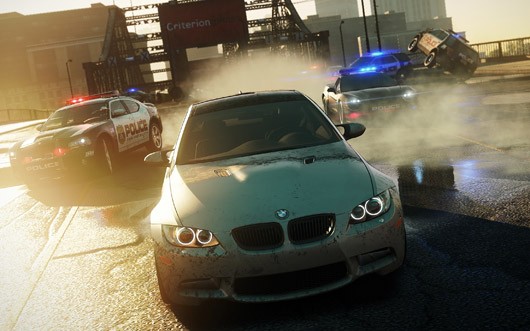 My only reservations with this latest title is with the direction towards making it more like Burnout that the developers have taken it. I mean, yes the game is amazingly fun to play and yes it looks and sounds great, but I'm still unsure as to whether or not it has that Need For Speed feel to it. Granted I haven't played any of the single player just yet and the multiplayer has been incredibly fun, I'm just curious to see how much of the classic has been poured into this game. We already know that visual customisation has been lost somewhere, let's hope nothing else has.
Overall Need For Speed Most Wanted is an incredibly fun game to play and I would easily recommend it on that alone. However, it also looks great and seems like it has a great social networking feature built into it so competitive gamers will definitely be wanting to check this out when it launches.
Be sure to check out our interview with the games Producer here for more info.