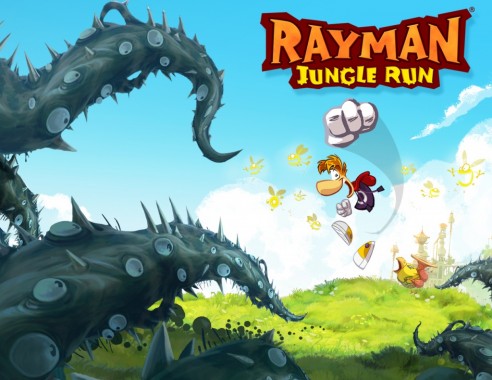 Mobile game fans should be excited to see Ubisoft's newly announced line-up of games heading to mobile devices soon. During their Digital Days 2012 event in Europe, Ubisoft revealed several new mobile titles.
First off they announced that Rayman would be heading to a mobile device for the first time in Rayman: Jungle Run, an endless running game that utilises the visuals of Rayman: Origins. Rayman: Jungle Run will land on iOS and Android devices on the 20th of September. Also revealed was Nutty Flies, a unique touch experience set for release on iOS and Android in the fourth quarter of 2012.
That's not all though, Ubisoft revealed that the beta for Might and Magic Duel of Champions will become available free-to-play for iPad users on September 13th, with PC to iPad cross-platform play beginning on October 30th.
And last but certainly not least, pre-existing mobile game's Prince of Persia Classic and Monster Burner will be getting releases on new platforms. Prince of Persia Classic will be released on Android devices on September 13th and Monster Burner will be released on Windows Phone 7 in the fourth quarter of 2012.
Be sure to let us know what you think of these announcements in the comments section below.