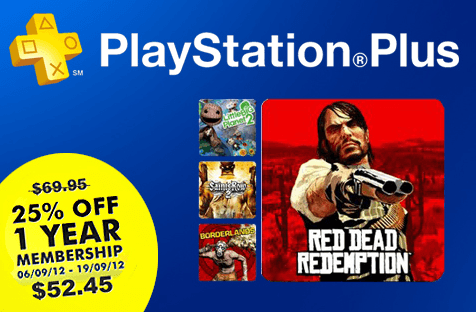 If you haven't yet subscribed to Playstation Plus now might be the time to take the plunge. Sony have announced that Playstation owners can get a Playstation Plus membership for a discount of 25% off.
From today until the 19th of September, Playstation owners can pick up a year long membership for Playstation Plus for the price of $52.45. Alongside the announcement of the limited time discount of Playstation Plus year memberships is the announcement that Red Dead Redemption has been added to the Instant Game Collection. This means that if you're a Playstation Plus member you can get this game for the price of absolutely nothing.
What do you think of this Playstation Plus discount and Red Dead Redemption joining the Instant Game Collection? Let us know in the comments section below.