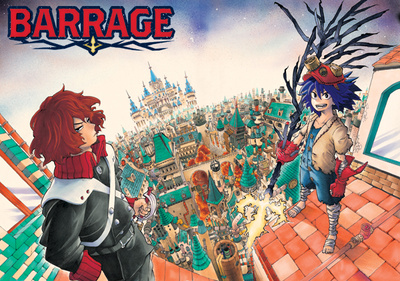 While many manga are cancelled prematurely due to lack of popularity it was particularly surprising when brand new series Barrage was cancelled from serialisation in Weekly Shonen Jump magazine.
So what was so surprising about Barrage getting the axe? Well it was the fact that many had believed the series would be safe due to the fact that Viz Media had picked it up from the get go for serialisation in their digital manga anthology Weekly Shonen Jump Alpha, making it one of the fastest translated manga of all time. Two weeks after it's original debut in Japan it was translated into English by Viz for Weekly Shonen Jump Alpha.
This is certainly disappointing news for fans of the manga, but with weeks of ranking at the bottom of Jump's polls was writing on the wall for this series. With only one chapter left (chapter 15), Shueisha promises it will be the 'stunning conclusion' of Barrage. What do you think of Barrage being cancelled? Let us know in the comments section below.