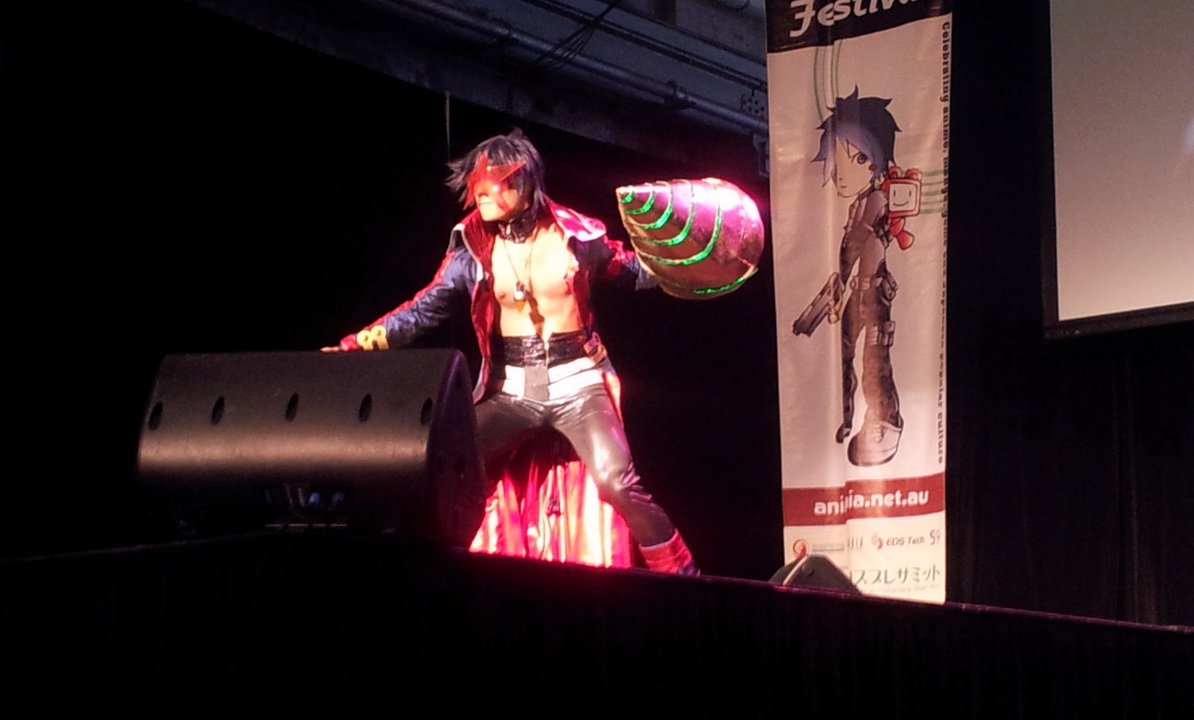 I have to say that given how empty our day at Animania was in regards to persons per inch, we still managed to take at least double the photographs in comparison to yesterdays run. These great costumes echoed yesterdays sentiment of this event having a high standard in costumes on display.
My most favourite cosplay of the day would have to have been Adult Simon from Tengen Toppa Gurren Lagann with his drill that will pierce the heavens. I bumped into him briefly before the cosplay catwalk, but unfortunately he was on the phone so I decided to leave him alone. Even more unfortunate was that I could not find him again that day; even after the catwalk. This made me a bit sad.
Todays event consisted of a Cosplay Show which involved cosplayers getting together in groups to perform in front of the audience. While these weren't as epic as the WCS sketches, they were equally enjoyable and there were more of them. I don't think anyone in the audience was displeased with any of the acts on stage. I know that I, myself, was quite amused.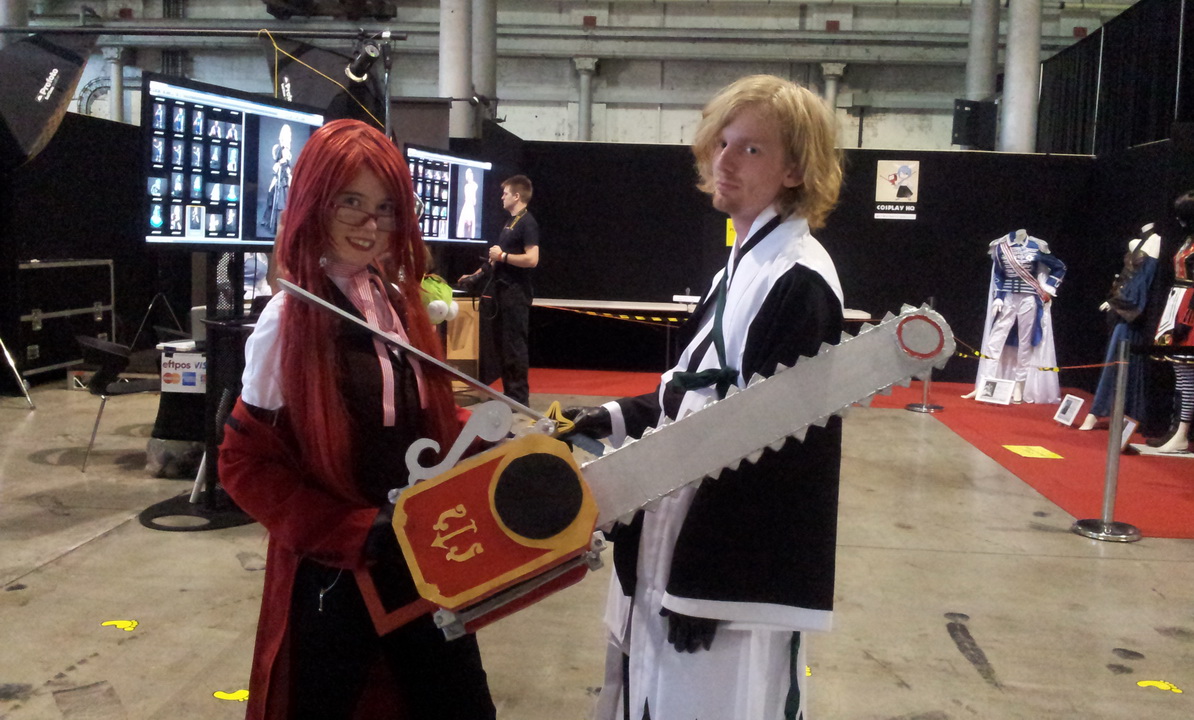 A few hours after the Cosplay Show was the Cosplay Catwalk. This event had an amazing turnout in regards to both audience size and the amount of participating entrants. I'm reasonably certain that everyone in attendance at the convention on that day was watching this show. Of course, I can't be in two places at once to verify this, so you'll have to apply your own experiences to this statement. Each of the entrants in this show had an amazing costume and posed beautifully for the audience to admire them. Photo's were also welcome. Unfortunately for me, a team of soldiers flashlight hit my camera, disorientating it slightly, so I may have missed one or two cosplayers in the shoot.
Overall the cosplayers in attendance had some amazing outfits. They were all brilliant to look at and all the cosplayers I spoke to were really pleasant people to be in the company of. I look forward to working with so much talent in the future!
Be sure to check out the gallery below to see all of our photos from the event. These also include a plethora of shots from the WCS. You can also check out the gallery on our Facebook (Day 2 starts with the picture of the tree, where it starts in this gallery) page.