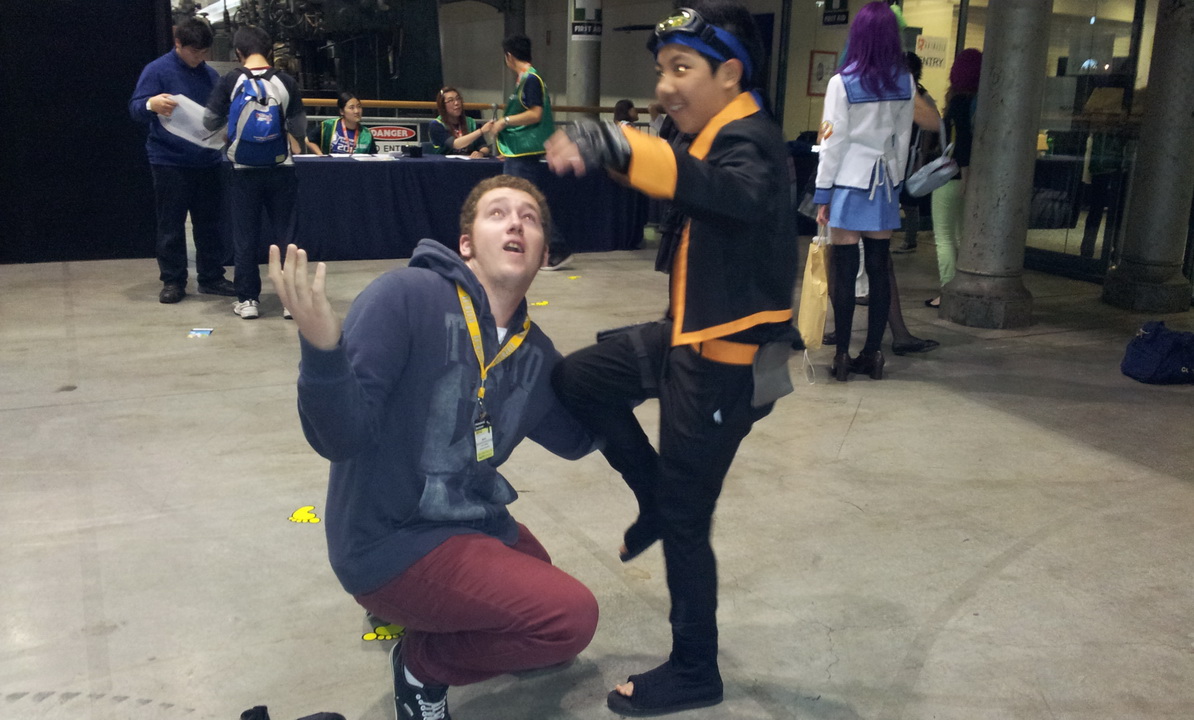 Animania has graced Sydney for over 15 years now and throughout it's long history it has gone through a lot of evolution. Now here we are in 2012 and after all these years does Animania still have 'it'? The answer is; no it doesn't.
Unfortunately my experience at this year's Animania was a rather disappointing one. Upon entering, I struggled to find the location of where I was supposed to pick up my media pass and it seemed as though the majority of the staff on hand had no idea what was really going on. It is fundamentals like this that really improve the overall experience of a convention such as this. When you ask a staff member where something is, shouldn't they be able to answer with more detail than 'somewhere that way'?
Once I got into to event with my colleague Benjamin 'LinkageAX' Webb by my side we decided to scope out the lay of the land and found ourselves having seen everything there was to see in a mere 15 minutes. There were very little stalls on hand and the ones that were there mostly stocked illegal bootleg merchandise, a practice that has caused this event to be blacklisted by Australian anime distributor's Madman Entertainment and Siren Visual. As sad as it is to say, we spent the majority of the day on what seemed to be an endless loop of the desolate vendor hall, the only joy coming from interacting with the cosplayers in attendance.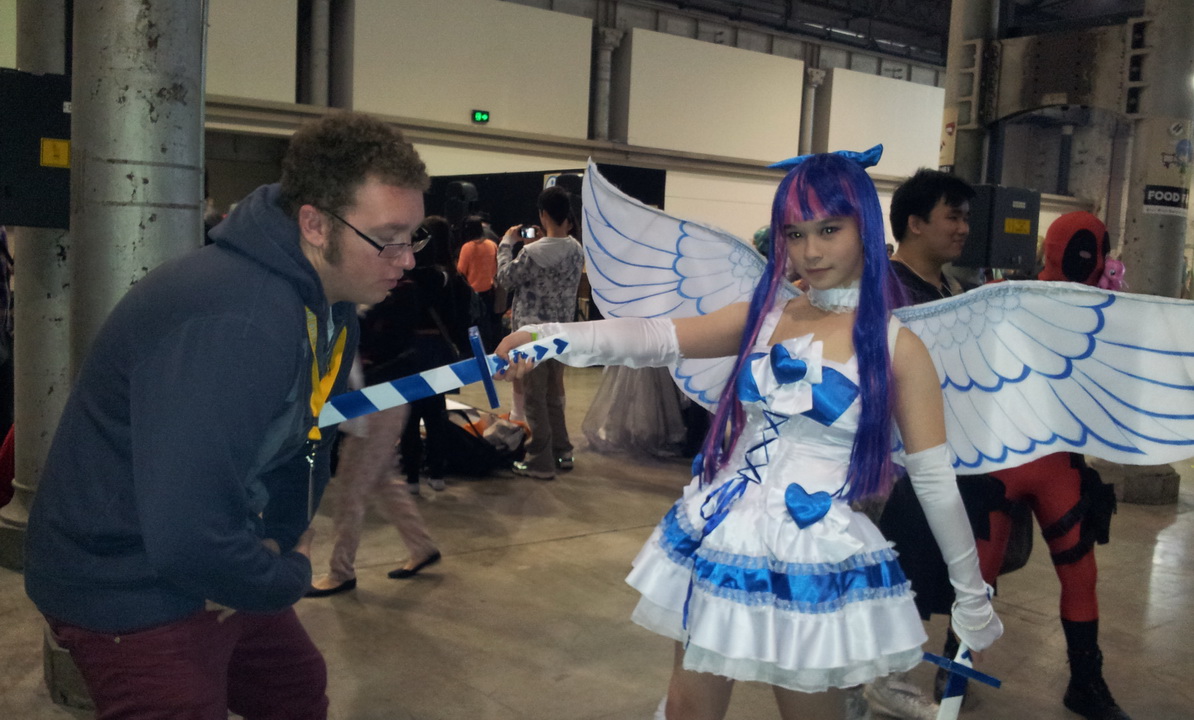 We happened to encounter many friendly cosplayers who were more than willing to talk with us about their costumes, what they thought of the events and of course take some photos with us. Very much living up to it's reputation, Animania really only exists as a place for cosplayers to hang out together. Sadly it is little more than that.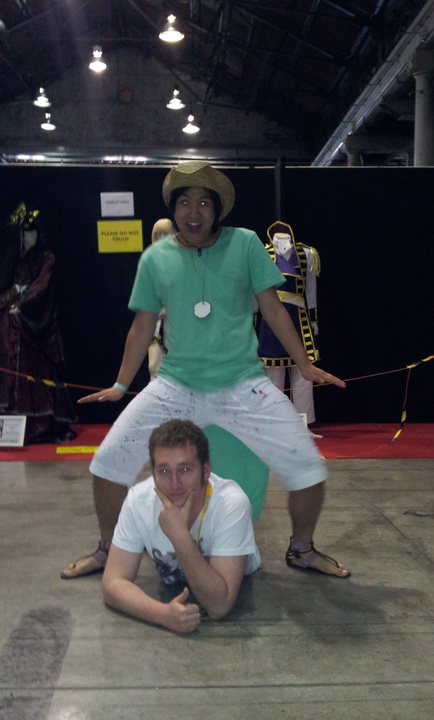 In terms of activities, there was not much available for attendees to partake in. There was a gaming section run by the Sydney Gamer's League and it was pretty much your standard bunch of consoles set up for anyone to sit down and play with. There was also cosplay chess and twister but the organisation of this was a mess and things were very confusing about what was exactly happening.
Perhaps the highlight of the event's festivities was the cosplay competition which was for the World Cosplay Summit. There were 3 acts in total (an unusually small amount of acts to be honest) and each were interesting enough to capture my attention. The first cosplay act was what appeared to be a Cardcaptor's and Tsubasa Chronicles crossover performance. The second was a fake out, they led us to believe it was about Macross Frontier but in fact it was an One Piece wedding scene between Nami and Sanji. The final act was an obscure anime title set in ancient egypt which suddenly became a Stargate and Doctor Who act (weird I know). All in all this was enjoyable, but was way too short to be of any real significance.
Last but not least was the 'panel' of Akemi Okamura, the special guest of the event. She is known as the voice of Nami from One Piece and took to the stage for a Q&A panel. Unfortunately this was also too short and lacking in enough interesting content to do this international guest justice.
All in all, this years Animania is a sign of a turn for the worse. There have been increased rumours that Animania will not be returning next year. After attending this year's event I wouldn't doubt those rumours. Over the past few years Animania has lost more and more steam and as much as it saddens me to say, this was the worst Animania to date. There was not enough going on to keep attendees entertained and roughly half way through the event it was clear to see a large number of people leaving, a whole 5 hours before the event actually ended. I hope that Animania can improve, but with such a visible decline in quality, I am not going to get my hopes up.