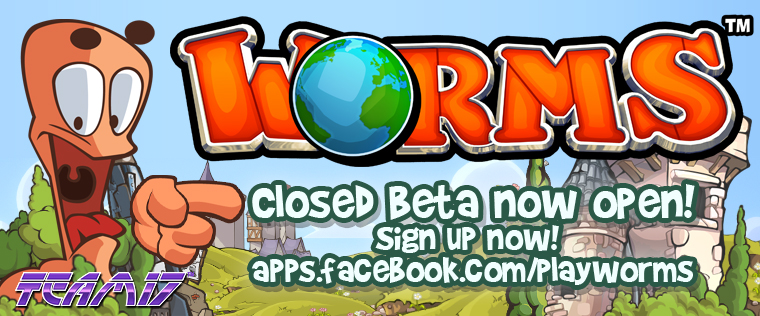 If playing Worms on your Xbox 360, PS3, Wii, PC, Mac, iPhone, DS or PSP wasn't quite enough yet, well… maybe more Worms isn't the best course of action. Seek help.
For the rest of us, the deadly dirt-dwellers have found a new platform to host their squishy warfare: Facebook. The beta has just opened, and Team 17 are inviting interested players to try it out, before it goes properly public later this year. Follow the link to join up.
Best played in hot-seat fashion, Worms was always a social kind of game anyway, but the Facebook version implements mechanics that seem to be shoehorned into anything adapted for social media platforms. The video below gives an idea of what to expect: it's pretty much the classic 2D gameplay, with things like experience points and coins to be earned from kills, and spent on new weapons and customization options.
Sign up and give it a go. It might be a good way to settle Facebook disputes among friends.