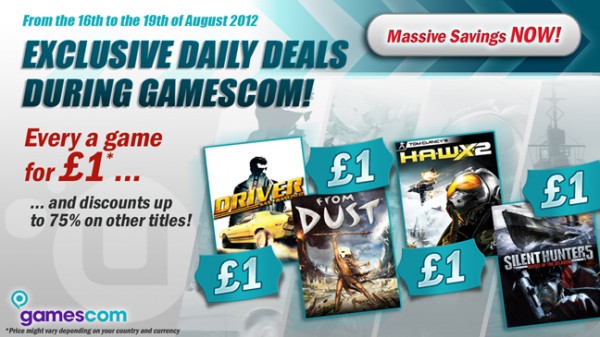 Ubisoft has just launched it's latest UPlay service, UPlay PC. The PC version of the UPlay store will now be able to deliver PC games to your PC after purchasing them from the service. To celebrate this fact, Ubisoft have reduced the prices of a few games on this service down to $1AUD.
The new features of the UPlay PC service include: an integrated shop, direct purchases of downloads and games (I'm assuming DLC as well), a friends list and a live chat function; which is useful for those who don't want to use third party software like Ventrilo or Teamspeak.
Lastly, Ubisofts amazingly reduced titles include: H.A.W.X 2, Driver: San Francisco (Amazing game, people should -really- get this and for $1, you have absolutely no reason not to) and Silent Hunter 5. Ubisoft have also taken 75% off of other titles, such as: Anno 2070™, Assassin's Creed® II, Assassin's Creed® Brotherhood, Assassin's Creed® Revelations, Might & Magic®: Heroes® VI,  Tom Clancy's® Splinter Cell Conviction®.
Be sure to update your current UPlay client by launching a UPlay compatible game, or by visiting the Ubisoft store for more information on the service.