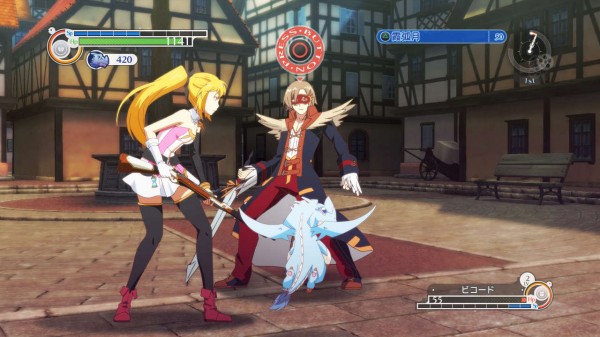 While Namco Bandai has not made an official statement concerning localization efforts for the soon to be released Japanese RPG Toki to Towa, it seems the game's producer can't quite keep his excitement at bay.
When asked by Taiwanese website GGN, about a release in Taiwan, Toki to Towa's producer Kay Hirono stated, according to a translation by Gematsu, "This time, I brought with me the newest info on the game for everyone who likes Vofan (the game's artist). Besides the Japanese version, there are only plans to release an English version. So far, I am sorry, there are no plans to produce a Chinese version of the game."
So while this isn't quite official yet, there apparently will be an English version of this unique looking RPG that is attempting to appear like one giant animated cutscene, even in battles, so we should expect some sort of announcement concerning the game in the future.