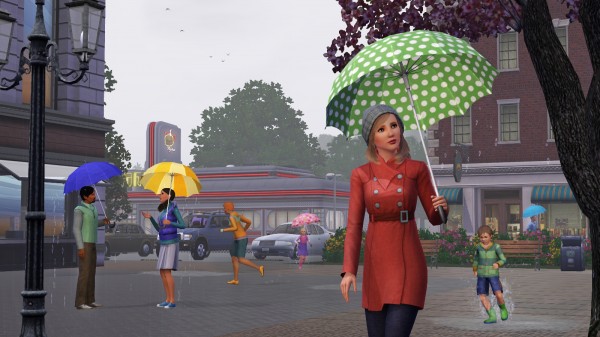 The upcoming The Sims 3 expansion, The Sims 3 Seasons, will feature a few additions to the The Sims 3 game. The main addition to this is the inclusion of seasonal events that are unique to a particular season within the year. For this article, we'll be taking a look at the details for the season of Spring.
One of the first new additions to the game in the Spring period is the addition of the hayfever affliction that affects various Sims with negative effects. The second addition is the inclusion of the Spring Festival which will allow Sims to seek out Sims that they are attracted to and make out with them at the kissing booth. Actually the Spring Festival is the last addition we're discussing, not only can you court mates, but you can also dance and have a great time with other activities.
Check out the screenshots below.